Hola amigos!
Právě jsem dočetla a patřičně okomentovala článek u mé drahé Juliet Rocks o její krásné obsesi. A vnuklo mi to nápadíček na článek. Takže jsem tady!
Podle obrázku můžete hádat, o čem článek bude. :D
---
Před asi měsícem do mě a mojí spolužačky začala jiná spolužačka tlouct, ať se začneme dívat na Doctora Who (Pána času). Zprvu se mi nechtělo, ani nevím proč. Už kdysi jsem ho chtěla začít, ale něco mě odradilo. Nevím, jestli těch 9 sériií, fakt nevím :D (A to si vemte, že to není ani půlka všeho, co existuje :D)
A tak jsem na to vlítla, jednoho krásného odpoledne jsem shlédla šestý díl páté série - jak blbec jsem začala takhle z prostřed, protože ta spolužčka poradila. :D Ale ono na tom ani moc nezáleží, od kterýho Doktora začnete. :D Nicméně nyní mi chybí poslední díl sedmé série - poslední díl s úžasným Mattem Smithem, kterého budu milovat navždy unconditionaly <3
Pro představu o seriálu Vám sem třísknu pár božích gifů: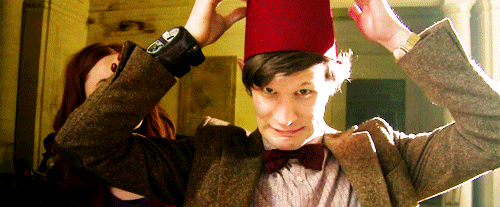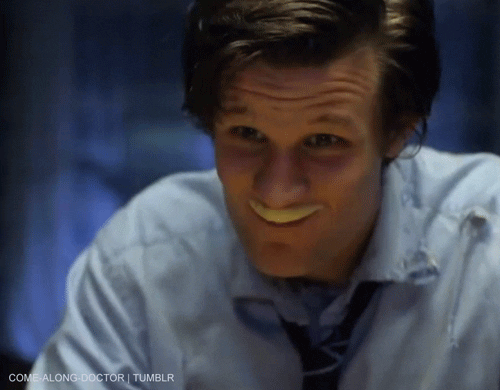 No dobře, tyhle gify asi moc neřekly, prostě tu trochu obsesuju s Mattem, on je zlatíčko. Jeho si nejde nezamilovat, věřte mi. :)
No ale dneska jsem tu proto, abych vás přesvědčila, proč na Doktora koukat.
HERE WE GO!
(Zatím jen na základě sérií 5, 6, 7)
1. Doktoři!!! Hlavně Mattík :D
3. Příšery!
4. Humor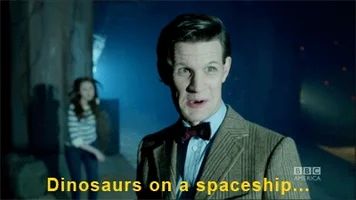 5. Společníci
6. TARDIS!!!
7. Plačící andělé!! :O
8. Interní vtípky
9. Skvělé hlášky!!
10. Moffat
11. Seriál vás nikdy nezačne nudit - na rozdíl od většiny ostatních, v Doktorovi je pořád spousta nového a neomrzí, možná je to taky díky tomu, že se postava Doktora neustále mění. Nyní je 12.
12. Historie!!!
W. Churchill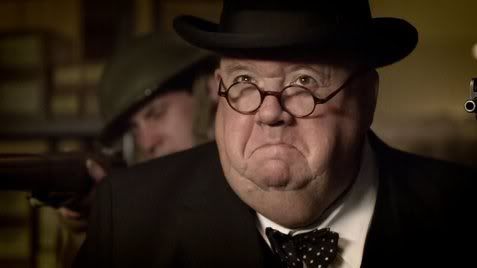 Vincent van Gogh
You can't just stop crying
13. Doctor Who je prostě úžasný seriál, u kterého začnete brečet a ani nevíte proč. Ale to je na tom to nejúžasnější <3
Já zrovna předevčírem seděla u complu, pouštěla si nějká videa s jedenáctkou a najednou řvu. prostě jsme řvala a do toho se smála nad tím, jak nemám vlastní život a žiju fandomy a že mi to vůůůbec nevadí. :') To je pláčihodné.
A taky jsem oplakávala Matta :'( A teď se mi chce zase brečet, měla bych už jít.
Loučí se
Lissea